Return to Headlines
QuestBridge awards PHS student full scholarship to MIT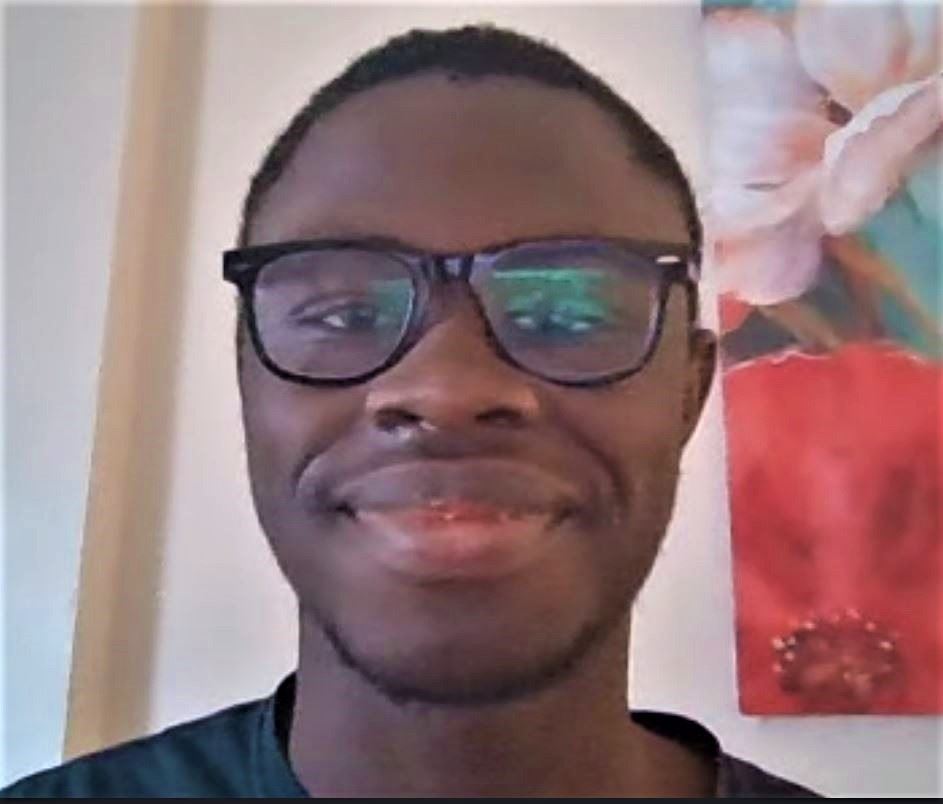 PHS Senior Elijah Johnson is headed to Massachusetts Institute of Technology (MIT) upon graduation on a full scholarship, thanks to a QuestBridge Match Scholarship. He is one of 1,674 recipients nationwide to be awarded.
So, he set out to achieve his dream."It's always been a dream school of mine. We used to joke about how the students there were robotic and were able to solve problems off the top of their heads - I didn't think I would be smart enough," Johnson said.
"I tried really hard to be a better student and be competitive. I studied for the SAT day and night to get in the range and I worked on my personal essay for months."
The QuestBridge application is separate from the common application and it is more intense, Johnson said. "There are several writing prompts so the college can get a holistic view of you. It took me about two months to fill it out entirely." Johnson recently spoke with an MIT admissions counselor who told him that he loved his application.
"I asked him why and he told me it was my story about the crab," Johnson said, explaining a writing prompt was to describe his proudest moment.
"I wrote about how I went crabbing with my uncle and caught a crab. It was dear to me," he said. "This made me realize that admission counselors are just humans like us."
He advises other students applying to college to "show yourself as humanly as possible. Just be yourself."
Johnson participated in extracurricular activities that he enjoyed and also would support his desire to achieve his dreams. "I love math and programming so I was on the math team, Science Olympiad and did some tutoring," he said.
Johnson already has a clear idea of what he'd like to do in the future. "Early on I want to do biomedical engineering and get a job with a company, but I want to start my own business to make artificial limbs and organs," he said, He wants to make them more affordable after seeing family members, including his aunt, struggle as they weren't able to afford such devices.
"I want to further get them to a wider-range of people regardless of their socioeconomic status" he said.
Johnson has also been a part of Marist College Upward Bound, a federally-funded college prep program since ninth grade. He is the first student in the 55-year-old program to be accepted to MIT, Upward Bound Director Mario Johnson said, adding, "We want to spotlight him and the other students being accepted to major colleges."
PHS Upward Bound Coordinator Stanley Martinez said, "Elijah is an outstanding student who is always willing to support his peers and others. He has talent, but shows much more potential." Johnson recommends Upward Bound to his classmates, especially those who are struggling with the college application process.
Johnson is also a program fellow for My Brother's Keeper, a mentor for his PHS peers and underclassmen, and works at Taco Bell.
"Elijah has been doing everything in his power to make this dream of going to MIT come true. I can't wait to see all of things Elijah will be able to accomplish at MIT," Martinez said.
Johnson said he took the job at Taco Bell before the pandemic began so he could help his mother pay some bills and save for college. Thanks to the scholarship, the latter is no longer necessary.
"It takes a big burden off. I knew I wanted to go to college and my mom and dad would really struggle if they had to pay," he said. "I'm glad I found the QuestBridge program. I can go to my dream school and get the education I always wanted without having to pay a dime."