Return to Headlines
District, County discuss 26 Oakley St.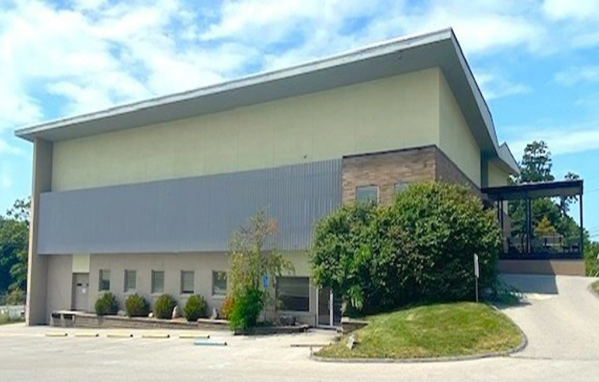 Poughkeepsie City School District and Dutchess County are discussing the district possibly purchasing the 26 Oakley Street property in the City of Poughkeepsie for use as district administrative offices. The county owns the property.
County Executive William F.X. O'Neil and District Superintendent Eric Jay Rosser have had preliminary talks about the building, which the county purchased last year.
Dutchess County purchased the Oakley Street property with the intention of using the building as its new Emergency Housing Facility, the cornerstone of a new evidence-based emergency housing model.
Ongoing challenges, including community opposition and pending litigation, high costs to meet zoning and state requirements, as well as substantial community benefit payment requests from the City Council, have forced the county to reconsider this location. The county is now looking at other options for the property, including possible sale to PCSD.
County Executive O'Neil said, "The high costs and challenges relating to the creation of our Emergency Housing Facility have made 26 Oakley Street a less viable option for the County. However, we do have other alternatives for the site, including possible sale to the Poughkeepsie City School District. Dr. Rosser and I have begun talks, and shortly we should have a final decision about this option."
The district has been engaged in a search for space to house the district's administrative offices since 2019. The district had previously been interested in the 26 Oakley Street property, going as far as putting in an initial purchase offer, however the county was already under contract to buy the property.
For the last several weeks, PCSD has been discussing this potential purchase and working with County officials to evaluate if this property will meet the requirements of the New York State Department of Education. In the event the district moved to purchase the property, there would be no tax impact on the city's taxpayers nor would it take away from student programming. Funds to purchase the property will come from a Capital Reserve account that was developed with insurance proceeds from damaged administrative offices. A public referendum vote would be required and would be scheduled to align with the annual school district budget vote held in May.
"Our efforts to identify a permanent administrative building and vacate Columbus Elementary School will provide opportunity for the district to explore a more child-centered use for the building. We recognize that as the resurgence of the City of Poughkeepsie continues, the Poughkeepsie City School District has to continue to transform itself to compliment the transformation underway throughout the city." shared Dr. Eric Jay Rosser, superintendent of schools.
As the County considers its options for use of the Oakley Street property, the search for a permanent location for the Emergency Housing Facility will be reopened.