Return to Headlines
Grant helps find best support combinations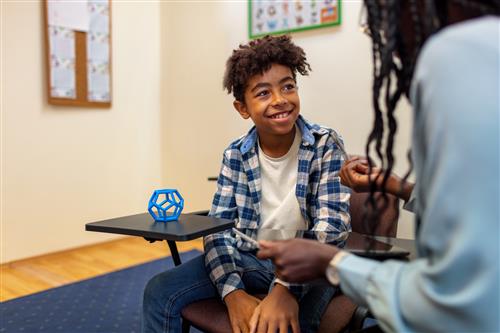 ELC, Morse and Poughkeepsie Middle schools are part of a New York State Education Department grant program designed to help all students - especially those with disabilities - through the creation of a statewide, evidence-based Multi-Tiered Systems of Support-Integration Center and related training.
New York State Education Department received U.S. Department of Education funding for the program and Poughkeepsie is one of the first 15 districts statewide to be involved.
As part of the grant, the district will form district- and school-level teams who will participate in training with the MTSS-I coach, Dr. Steven Rappleya, a former PCSD assistant superintendent, with more than 25 years of educational experience as a psychologist, teacher and school administrator.
The key to the program is tracking data related to not only academic but behavioral interventions, according to Alicia O'Connell, PCSD's MTSS coordinator. "If a student has academic concerns, you have to look at why they are struggling. Is it because of a behavioral concern or a social-emotional need?"
In her role, which is relatively new to the district, O'Connell has been working on shifting the mindset to having teachers, administrators and caregivers look at the whole child.
By the end of the program's fifth year, a total of 50 districts are expected to have received training. Each district is able to choose three schools to participate in.
PMS and Morse piloted MTSS this year and have already made a lot of improvements and changes, O'Connell said. One aspect of it is the implementation of a check-in and check-out system that pairs students with an adult staff member at the school. Each morning, the student checks in with their adult so the adult can see how they're doing and together they can set a goal the student will work toward that day. At the end of the day, the student checks back in and they review the day.
ELC was added to the grant because it works with the district's youngest students.
"If we get them academic support and get them used to tiered support for behavior at that age, when they go on, they will already be familiar with the check-in, check-out system," she said.
Under the grant, the teams will meet at least quarterly to plan, analyze, review and monitor school-wide data. A staff member on each school leadership team will be designated to input data into the system on a daily or weekly basis.
"The goal is to have behavioral and academic intervention and support that is done to fidelity using system management programs that teachers are comfortable with and use," O'Connell said.
Eventually, the goal would be to roll out the training to the entire district.