Return to Headlines
Reflections on the 2020-21 school year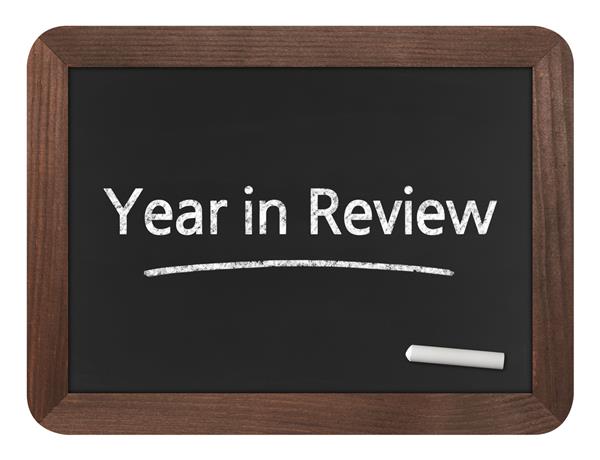 As the school year has come to a close, on behalf of the Poughkeepsie City School District Board of Education and Central Office leadership, I thank the entire community for your partnership throughout a year of challenge, adversity and change. Your partnership, which encompassed adaptability, perseverance, resiliency, creativity, collaboration and commitment resulted in our children being provided with the support and instruction needed to grow academically, socially and emotionally.
Our collective impact is a source of pride and will serve as a stepping stone for us to advance the important work we are obligated to engage in for our children. The success of our children is predicated on our capacity and commitment as adults to champion quality learning and positive youth development opportunities for our children. With the blend of talented teachers and support staff, engaged and empowered parents and students, passionate and dedicated leaders and supportive and involved community members, I remain confident that our children will have what they need to find success in and beyond the K-12 continuum.
Planning for the 2021-22 Academic Year
District leadership has started the process of planning for the 2021-22 academic year. This summer, district leadership will be engaged in intense activity to build upon the improvements made over the last two years. There is much work to do as we continue to transform the Poughkeepsie City School District through our 5-Year Strategic Plan.
Beginning September 9, 2021, we anticipate that all Poughkeepsie City School District pre-K -12 students will return to in-person instruction five days per week, following appropriate Center for Disease Control, New York State Department of Health and New York Department of Education guidelines. Work this summer will ensure that our children return to school environments that are safe, welcoming, and conducive to high quality learning and instruction.
Highlights from 2020-21
During the past year, we've made improvements in the following areas:
Fiscal Responsibility and Stability
PCSD's financial outlook has improved significantly in one year, providing greater capacity to grow student program and supports, and stabilize district finances.
Corrected a multimillion dollar budget challenge greatly contributed to PCSD long standing structural deficit.
Significantly cut overtime cost without disrupting work toward operational goals.
Board of Education has re-established the Audit Committee.
Significant Improvements were noted in the 2020 year-end financial audit.
A balanced 21-22 budget approved by the taxpayers with the highest approval rating in 9 years.
Executing a plan that will settle all collective bargaining unit contracts by year ending 2023.
Developed a comprehensive 4-year financial plan focused on cost savings, cost avoidance, and revenue generation designed to eliminate the potential of any future structural deficits.
Align Resources to Strategic Priorities
Shift in spending is resulting in more funding supporting student programming and supports.
Aligned state funding to support Community School Initiative.
District has made application to over $5 million dollars in grant funding to support growth and expansion of district strategic priorities.
Create Equity in Allocation of Resources to Schools
PCSD instituted and is utilizing a school-based budgeting process for the 21-22 academic year.
Factors such as enrollment, academic and social emotional needs, and NYSED designation are being factored into an equity model for the allocation of resources to each school for the 21-22 academic year.
Improve Effectiveness and Efficiency of District Processes
Board of Education is reviewing and updating all Board Policies.
Board of Education continues to improve its functionality.
District leadership is reviewing operational systems and updating procedures and utilizing technology innovations to replace antiquated systems.
Improve Internal and External Customer Service
An emphasis on impeccable internal and external communication is key to the success of the organization is being articulated and supported from the top down.
One hundred and fifty-five weekly communications (Superintendent's Briefs) have been published and distributed to more than 1,500 people weekly since September 2019.
Over 70 Principal Fireside Chats have been held since September 2020.
Senior staff and the superintendent are engaging community stakeholders in conversations connecting the work of the Poughkeepsie City School District to broader interconnected community-based work.
A complete telephone system upgrade has been completed to replace a system that would intermittently be inoperable.
The district website has been revamped to provide more information and accessibility to school and community stakeholders.
Foster a Culture of High Expectations to Support College and Career Readiness for all Students
Collected public feedback to develop instructional program pathways aligned to emerging industry and occupational fields in the Hudson Valley.
Created a virtual college tour representing 164 colleges and universities.
Worked with community-based organizations to expand student college and career exploration.
Proposing an Office of College and Career Readiness and Workforce Education to spearhead creating greater opportunities for PCSD students.
Transform and Develop Effective and Sustainable Leadership
Implementing an Aspiring Leadership Academy for teachers and administrators to maximize their leadership potential has been developed.
Administrators provided with monthly professional development to build their instructional, organizational, and operational leadership skills.
Develop 21st Century Learning Environments
Gained approval and launched a $100 million Capital Improvement Project.
An Energy Performance Project is set to launch in 2021-2022.
A plan to upgrade student furniture will launch 2021-2022.
$2.3 million in classroom technology upgrades have been made since 2019.
Ensure a Culture of Accountability
Established an accountability system that evaluates the academic, operational, and fiscal performance of the school district.
Established an accountability system that evaluates staff performance annually.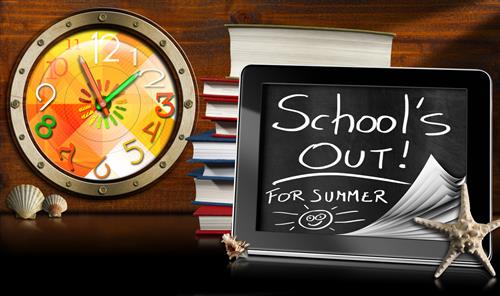 In closing, thank you for your unwavering partnership this year. Our children would not have found success in the absence of our collective effort. It has been an honor to serve as superintendent of the Poughkeepsie City School District. I wish our entire school family a joyous, relaxing, and rejuvenating summer. I look forward to engaging in the very important work of championing high quality educational experiences and opportunity for our Poughkeepsie City School District students after our summer recess.
Yours in Education,
Dr. Eric Jay Rosser
Superintendent of Schools