Return to Headlines
Voters say 'Yes' to PCSD schools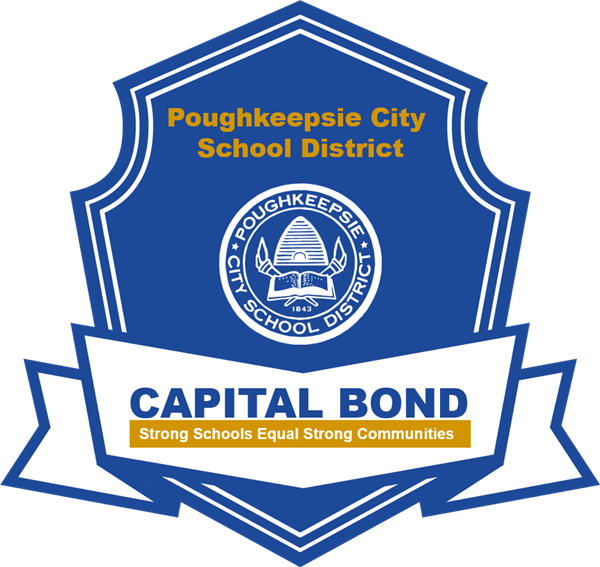 City of Poughkeepsie voters approved the district moving forward with work to improve our schools through both propositions presented to them yesterday.
The $98.7 million project will help transform our schools into 21st century learning centers.
"This is great for our kids, our staff and our community," Superintendent Eric Jay Rosser said. "The community supported both propositions to propel PCSD schools into the 21st century, meeting the standards of educational buildings equal to schools in our surrounding area and the state."
Proposition 1 provides upgrades, improves and replaces critical infrastructure and major building components throughout the district. These improvements include upgraded roofing, boiler replacements, new security (safety) vestibules, bathroom overhauls (including ADA upgrades) and new digital signs to inform the community of district events. In buildings where plumbing sanitary drains, water lines, heating supply lines and interior doors are in critical need they will be replaced or upgraded.
Proposition 2, incorporates all elements of Proposition 1 and provides additional infrastructure improvements to mechanical and plumbing systems in need of replacement not addressed in Proposition 1. This includes additional door replacement, sanitary and water supply piping and window replacement. Underground and site work infrastructure improvements and upgraded parking lots are also included.
Additionally Proposition 2 transforms the instructional program in each school by creating 21st Century learning spaces. Under this proposition, emphasis will be placed on creating learning spaces aligned with educational pathways that support the emerging industry and occupational fields in the Hudson Valley (e.g. Arts, Technology, Health Science).
Rosser said the vote won't be official, until the Board of Education accepts the outcome of yesterday's vote at tonight's 7 p.m. meeting, which can be watched live here.
Rosser said the next step will be to issue a request for proposal to secure and architect and construction firm to do the work and begin the process of obtaining New York State Education Department approvals for the plans.
"We're looking for construction to start as soon as this upcoming summer," he said, with work on roofs and other critical infrastructure and major building components coming first. Rosser noted that once construction begins it will likely result in employment opportunities for people locally and throughout the region.