Return to Headlines
Parent conferences help all students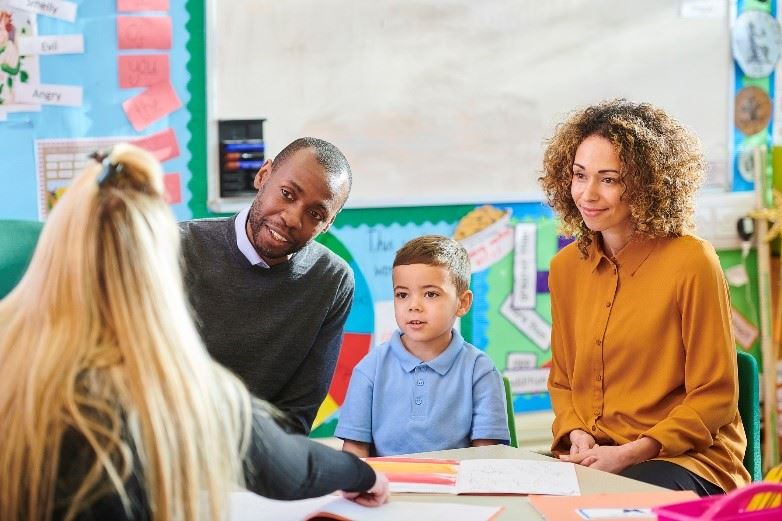 Next week's parent-teacher conferences are important for all parents and caregivers as there is greater opportunity to engage in more extensive conversation outside of the casual conversations that take place between teachers and parents throughout the school year.
Conferences are scheduled for the elementary schools on Tuesday, PMS students on Wednesday and PHS/ELC students on Thursday. On these days, students will attend classes in the morning only.
"It is a way to strengthen the partnership between school and home around the needs of children," Superintendent Dr. Eric Jay Rosser said.
Especially in the wake of the COVID-19 pandemic, where students' academic and social-emotional skills were disrupted, these conferences provide a way for parents/guardians to meet face-to-face with teachers and receive updated information on their child's academic and social-emotional progress.
"It's an opportunity for school and home to collaborate, discuss, review data and put together a plan of action to assist every child to reach their fullest potential," Assistant Superintendent for Elementary Education Greg Mott said.
If a need is identified by either or both the teacher and parent/guardian, additional supports can be arranged which, once implemented and followed, may help change the child's course.
But what about those children who are doing well?
Mott said these parents/guardians and children benefit from parent-teacher conferences as well.
"Those high-performing students still require reinforcement," he said. "Parents can find out what units of study are coming up and how they can reinforce those lessons so their child can remain in advanced status."
For all families, it is a good time to celebrate children's successes in academics, when displaying kindness, good character or being social leaders.
"It's good for children to hear praise from their teacher and hear them share with their parents that they are doing the right thing," Mott said.
Parents/guardians may want to ask the following questions during their conference:
How do I make sense of the iReady middle-of-year data for my child?
How well is my child performing in Math and what can I do to support his/her learning at home?
How well is my child performing in ELA and what can I do to support his/her learning at home?
Is my child actively involved in learning and discussions i.e., raising their hand, answering questions?
Is my child socially withdrawn or actively participating? What have you found that works?
Active participation in parent-teacher conferences promotes the fact that parents are partners in the education and success of their child.
"Parents are a child's first and lifelong teacher, so it makes sense that during these conferences parents and teachers come together to have in-depth conversations about ways the two teachers in a child's life can work together to strengthen their collective impact on the child's success." Rosser said.