Return to Headlines
High school represents at teen film, photo fest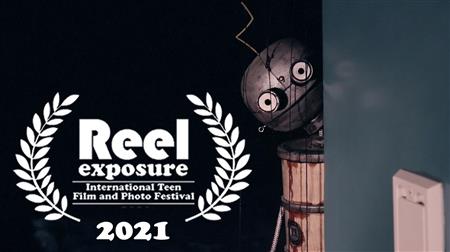 A promotional poster featuring a character from, "The Puppet."
This year's Reel Exposure International Teen Film and Photography Festival features photographs from Poughkeepsie High School student Olivia Barker-Duncan along with entries from teens ages 13-19 from across the world.
The film portion features 12 short films culled from 54 submissions.
There were two rounds of judging - the first done by staff and the second by a mix of youth and professional judges. PHS student Harrison Brisbon-McKibbon sat on the judging committee and PHS graduate Aleria Gonzales was a youth juror, according to Pamela Perry, marketing and communications manager for The Art Effect, which holds the annual festival.
Barker-Duncan, a junior, submitted five photos to festival. The two chosen were "Reflection" and "Lights Dancing."
Both were part of projects she was working on.
"Reflection" happened by chance. "It was an exercise for a project and I couldn't find something. Then, I took a picture of a back of a car that had a building reflected off it and because of the angle I thought it was really cool."
For "Lights Dancing," the assignment was to do a portrait. "I took many different angles and then went into PhotoShop and put some designs behind it and because of that it looks like he is looking into a source of light," she said.
Brisbon-McKibbon, who works for Sparks Studios - also an Art Effect program - called being a judge of the films a very enlightening experience. "With math you are right or wrong … with art there is no right or wrong, only an analysis of structure that all arts contain."
Regarding the submissions, Brisbon-McKibbon said, "I was looking for personability. I wanted to relate, I wanted passion, I wanted to be compelled and I wanted to see individualism."
Since judges cannot submit entries, Brisbon-McKibbon is working on practicing his photography skills for next year.
"I just like finding things in nature. I'm not looking for a theme but to see the beauty in nature and then amplify it through my editing."
You can see Barker-Duncan's work live at the Reel Exposure Photography Exhibition that kicks off the festival from 5-7 p.m. April 7 at the Trolley Barn Gallery, 489 Main St., Poughkeepsie. Photographs are on display through May 13.
The Reel Exposure Film Showcase is again being held virtually, starting at 7 p.m. April 8 and continuing the following night at 7 followed by an awards presentation and a live Q&A session with the filmmakers.
For more information, to vote in the viewer choice poll, view a virtual photo exhibit, and live screenings, visit thearteffect.org/reel-exposure. Tickets are free, but donations are accepted.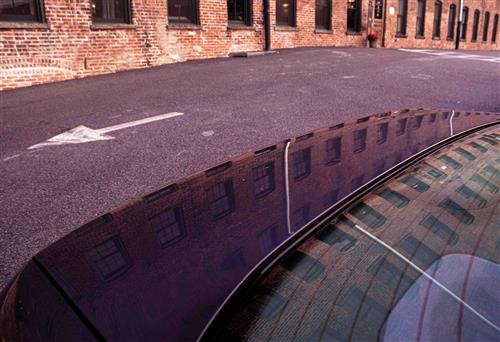 "Reflection" is one of two photographs by PHS junior Olivia Barker-Duncan appearing in the exhibition.