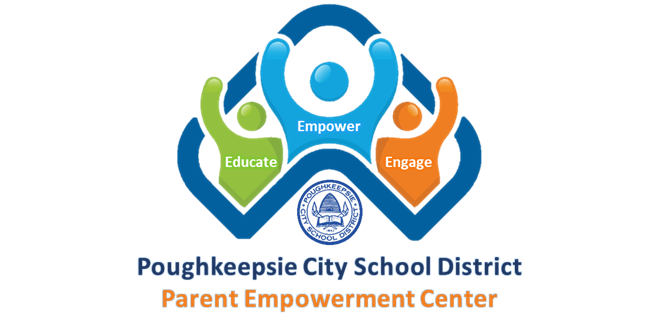 We are located inside Poughkeepsie Middle School, 55 College Ave.

845-451-4900 ext. 1425
PEC news
Parents can take advantage of any or all of the many workshops being offered by the Parent Empowerment Center in June 2021.

Poughkeepsie City School District, in partnership with Dutchess Community College, is offering High School Equivalency classes for parents and community members through the district's Parent Empowerment Center. Sessions are tentatively scheduled to begin in February.

Sen. Sue Serino, Assemblyman Jonathan Jacobson and City of Poughkeepsie Mayor Rob Rolison joined Interim Executive Director of Community Schools Natasha Cherry and Superintendent Dr. Eric Jay Rosser to open the Parent Empowerment Center (PEC) Monday, Jan. 18, 2021.
Last Modified on June 7, 2021